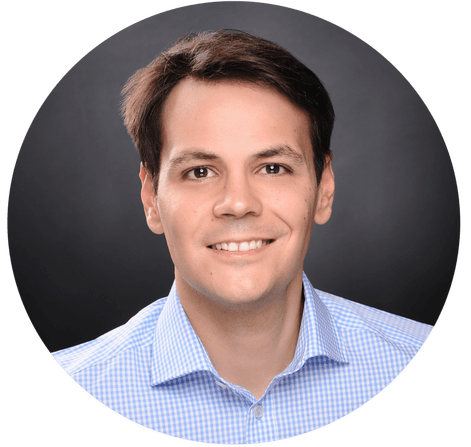 Senior Developer with 7+ years of experience in different industries such as Finance, Code Quality Management, and Mobile Apps Publishing. Strong background developing time-critical projects, maintaining widely-used websites and working with legacy-code. Heavily focused on communication and transparency.
Proficient in both Backend (Python, Django) and Frontend (ES6, React & Bootstrap) technologies. With extensive experience doing DevOps and Infrastructure automation (CI/CD, Scripting) for multiple companies.
Extremely excited about building products from great ideas!

Frontend Development
Dynamic and reusable React components under the robust Redux framework. Single-Page applications with minimum loading times.

Backend Development
Scalable web applications developed in Django or Express.js, including beautifully crafted APIs to interact with other devices.
"Mr. Vidal considerably helped us with our efforts to migrate our successful Desktop-based solution to a fully Web-based Application. He showed a high level of commitment and talent, implementing many improvements in both the platform code and deployment pipeline that ended up being extremely important and saved us numerous hours.  Mr. Vidal continuously displayed a problem-solving mentality during deadlines and high-pressure moments by always delivering top-quality work and well-thought solutions."
"Mr. Vidal Gonzalez integrated himself with high dedication and efficiency into his new work environment. Likewise, he always showed a high degree of initiative and motivation. He pursued successfully and sustainably the agreed targets. Working under high pressure of deadlines and targets comes naturally to Mr. Vidal Gonzalez. In addition, he had a comprehensive and detailed knowledge and established expertise"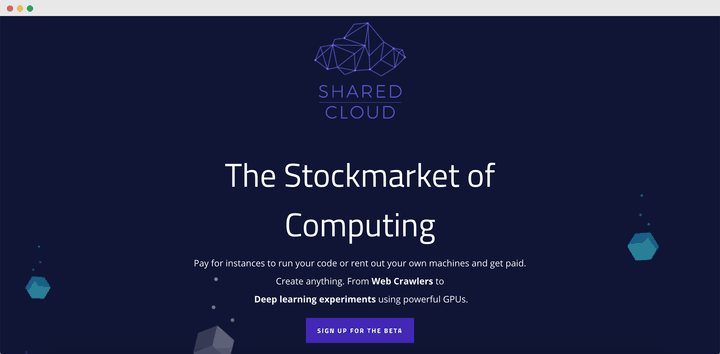 Selected for the "Google Cloud for Startups Program"
We live in an age where computing power has become ubiquitous. Nowadays, most people have computers with a power that they don't even grasp on a daily basis.
At the same time, many applications are composed by containerized micro-services that interact with each other in a very defined way. This combination is a perfect match in our eyes, and we believe it's the ideal time to start using that wasted computing power so users can make some profit.
Technologies: Django & React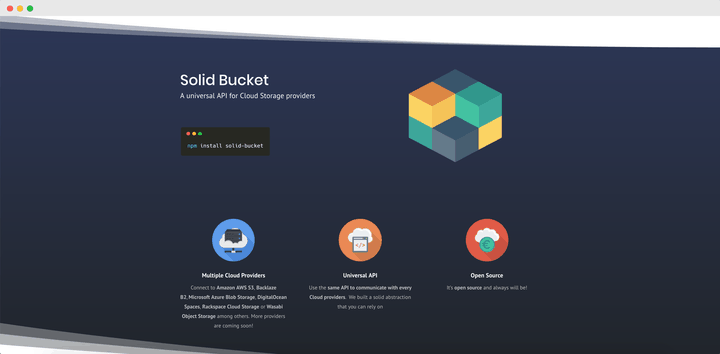 A universal API for Cloud Storage providers. Currently supports:
Amazon AWS S3
Backlaze B2
Microsoft Azure Blob Storage
DigitalOcean Spaces
Rackspace Cloud Storage
Wasabi Object Storage
Use the same API to communicate with every Cloud provider.
Technologies: JavaScript (ES6)
In the present year, I got more than 15K unique visitors and 1K likes from my Articles in Medium. Some of them published in Top Publications such as:
🚀  The Startup (+400K Subscribers)
🚀  DailyJs (+89K Subscribers)
🚀  Codeburst (+64K Subscribers)
🚀  ITNEXT
1. We talk
After submitting the form, I'll get back to you in 1 – 2 days. I'll propose to arrange an online meeting where we discuss both the Project's details and my availability at that time. If everything works out, we can define a starting date.
2. I work on the Project
After the "gathering requirements" and "setting up" phases, I start with the development. You can expect daily reports by the end of the day.
During this stage, I always keep a communication channel open in order to gather early feedback.
3. I deliver the code
When the development is completed, I deliver the results by using your preferred method: e.g., Git repository, Docker image, compressed file…
If a new feedback arises at this point, I address it and release an updated revision in the following days.
4. We stay in contact
After the project, I try to be as reachable as possible should you require new revisions of the product or clarifications about a certain feature.
José Vidal | Senior Developer.
All mentioned companies and software products are trademarks of their respective owners.
Made by José Vidal - Nostravia Solutions © 2018